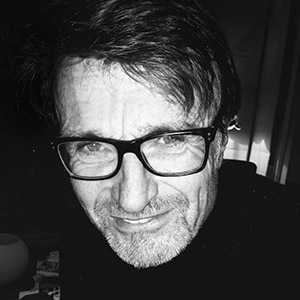 Thursday, 07 March 2019 19:30
Jerry Webb
Jerry worked in publishing as a designer, and as an art editor before taking up photography for himself in 2007.
The images he takes are often at odds with conventional perceptions, interpreting what he sees using his own individual methods and distinctive style.
His photographs include people, portrait, event, street and project photography and he has been published many times. He has had exhibitions both in London and Sussex, where he lives and works.
Although he works largely in monochrome Jerry is an accomplished colour photographer and processor. His work is a combination of self initiated projects and commissioned photographs.