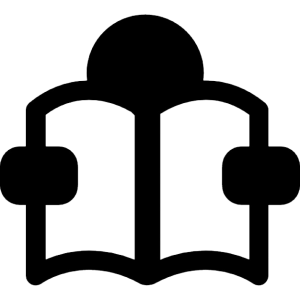 Our speaker tonight was Andrew Mills who trained as an artist but then became a professional photographer. He is now retired and he judges Camera Club competitions amongst other things, like travelling. He started by telling us that he was not about to tell us how to take photographs as we all know how to do that, but he emphasised that good pictures would not necessarily please camera club judge. Interesting, because I once attended an RPS workshop to advise on entering a panel for one of their distinctions. One of the advisers was the then current chairman of the RPS and the first thing that he told us all was to forget everything that we had learned at camera club. This might put new members off entering our competitions but when we take photographs we should aim to please ourselves first and foremost, and then try and find pictures which you think a judge might like. It is a game and should be treated as such. There are those who would argue with that philosophy.
What followed was a fascinating look at the work of photographers past and present. We must have been shown several hundred pictures, many, if not most of which, broke camera club judges rules. Andrew started with some of the famous early photographers gradually coming right up to date. I will comment one or two pictures of the many brilliant pictures which have stuck in my memory. All of the very early pictures were of course taken on glass plates (obviously B&W) and still survive today. Andrew pointed out that all our digital images may disappear as technology moves on. So to preserve our work we need to create prints, which will have a better chance of survival. They will be important to show future generations what life was like during our lifetimes.
Andrew taught photography at several different colleges and universities, and he showed us pictures taken by some of his pupils. One that stood out for me was of the Red Arrows Aerobatic team. The picture was taken from another aircraft and was very dynamic and colourful. The author had turned up to witness another photographer who had been hired to do the job, but who did not show up, and so he was asked to stand in. He did such a good job that he became the official Red Arrows official photographer.
Andrew had an amazing knowledge about the authors of all the pictures he showed us and only had to refer to his notes maybe six times. Time and again he pointed out how the light was crucial to the vast majority of these pictures. He also pointed out how certain objects and people were included to enhance the image. We saw an early picture of Piccadilly Circus with horse-drawn buses and carriages with loads going on. I can hear a present day judge saying "too busy". Another amazing picture that stuck in my mind what was of a jet aircraft whose engine had cut out and the picture included the pilot in his ejector seat with its parachute alongside the aircraft heading vertically for the ground, and in the foreground is a farm worker on a tractor looking over his shoulder at this amazing spectacle. How lucky was that shot.
Summing up, Andrew gave us a list of some of the things that go to make up a good picture: Subject matter; Background; Lighting; Composition; Narrative; Experiment; Making a statement; From the heart; to name but a few. Finally Andrew showed us quickly some of his own work over the years of his career which was all brilliant and very varied in subject matter. I apologise for this long report but it was a real breath of fresh air to me. I have not been having very good results recently being told time and again "It's Not Sharp". Now I know that in the future my work will be admired for being soft focus!
Thank you Andrew .