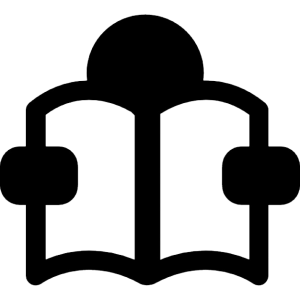 Our first meeting of 2022 saw three members' presentations on their RPS distinction experience for two of them and images of the Masai Mara's big cats for the third.
Our chairman Martin Tomes LRPS kicked off the evening with his LRPS experience. He explained that for many years he had resisted an application because the standard seemed from the published examples to be so high. When he finally took the plunge he was encouraged by watching an assessment taking place and arranged a 1:1 with Janey Devine FRPS. He sent her 15 images from his back catalogue from which he selected a panel of 10 that was criticised for a dominance of landscape images. With a couple of changes a new panel was agreed. On the day the prints themselves were reviewed by a print specialist and high quality digital images are viewed by the three judges using Zoom. One of the three panellists takes the lead and makes a preliminary review of the all the images and then has a second pass commenting on each image in detail. The other two judges also make comments and complete the marking sheets. The print specialist seemed not to be concerned with expected comprised highlights and Martin warned against not risking it if they were not to be expected. If the candidate is successful their name is read out. If not the candidate is not identified and the judges compile their comments for transmission to the candidate. Martin's overall judgement was a panel does not to be perfect but it does have to good. In his panel Martin used images with different aspect ratios and this works if they are properly paired. Janet commented that there was a very useful Facebook group that could be used for advice.
Chris West ARPS began with his LRPS panel from 2012 and continued by outlining his various attempts at an ARPS in subsequent years until his success in 2019 using a travel theme. One experience that resulted in an advisory day giving strong approval and the panel rejecting the submission led to correspondence with the RPS and a change in the procedure. For his successful submission he explained his 150 word Statement of Intent in which he explained that his images were intended to show the real life of Cuba away from the tourist spots. Looking back on it he argued that if he did it again it would be very short - perhaps something on the lines of "the intention is to show an authentic view of Havana in images that could not be taken anywhere else." His initial approach in preparation was to have 15 square black and white images which was not where he ended up as all were in colour and only some were square with others in portrait and landscape orientation. He applied two themes throughout the panel. Every image has a person in it illustrating the intention to show living on the street and 13 of the 15 images had no sky. In putting the panel together symmetry was important as was the pivotal importance of the central image. He also became known as the guy that cuts cars in half a device that both worked for him and was a wheeze that impressed the judges.
John Gauvin has visited the Masai Mara many times since 1987 and now has a unique relationship with one individual who organises tours there. Big skies featured but despite being beautiful there were not enough of them. He goes there to shoot wildlife using a Canon DSLR camera. Toyota Landcruisers are the most common safari vehicle but the traditional safari timetable was limiting. Having found a particular operator John was able to go and photograph when he wanted so long as a vehicle and a driver was available in exchange for teaching the owner and his staff Lightroom and Photoshop. He seemed to have more success with the staff, however. Crossing the Mara river was a daily challenge and the penalty for not being successful at any particular time was a local meal of indeterminate gruel in place of fillet steak and the like. Lions, cheetahs and leopards figured in the photographs displayed with some characters being readily identifiable. Cheetahs tended to come very close and sit on the top of vehicles, a practice now prohibited with a penalty for the driver if caught, but cheetahs cannot read. Early morning starts were essential as the light did not last for long. A wide selection of big cats in their natural surroundings was a treat.