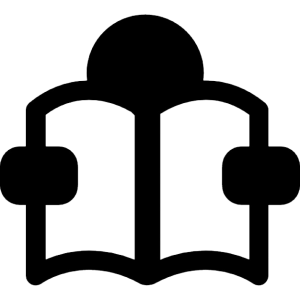 We were pleased to welcome David Smith from Woking Camera Club to tell all about his experiences of and expertise in "Safari Photography". We also welcomed a fair number of visitors from Steyning Camera Club - proving just how popular nature photography is now.
David started by mentioning his camera kit - just one camera, a mirrorless Sony full frame job, and one lens, 150-400mm telephoto zoom. He had swopped from a Canon DSLR and lenses when the weight of his camera bag exceeded the luggage allowance on internal flights around the safari camps!
He spent much more time explaining a miscellany of items essential, in his opinion, for the successful safari photographer. I mean one just doesn't go on the savanna without an extra pillowcase - a most effective bag to keep dust and grit from the camera and quieter than velcro when extracting the camera in the vicinity of skittish wildlife. And a "cuddly" toy rat from a well-known Scandinavian furniture store (other rats are available) - an alternative to the bean bag as a camera support. There were other odds and ends too - mostly sourced from the pound store - but David acknowledged that these were really the only low cost options in safari photography.
Before showing any wildlife pictures David showed a map of where he and his wife had been on safari - more or less all over southern Africa - and explaining that although there had been several safari trips over the years it only amounted to around 30 days actually "on safari". He then asked us to view his photographs in the light of the masterpieces we see on wildlife shows on TV which can take up to 5 years to make. No such allowances were needed or warranted - the photographs which followed were excellent and all the more interesting for being authentic and of a kind achievable by enthusiastic photographers on relatively affordable trips.
The big cats are David's passion and he had sombre words about the decline in the populations of lions and the other African cats. All very sad and very urgent if the generations which follow us are to able to see these creatures in the wild. We enjoyed many lion pictures - a few "aaah" pictures with cubs of course but many more "red in tooth and claw" photographs of the realities of being a lion - quite literally a bloody existence. And the same pattern followed with leopards, cheetahs and some of the other smaller cats - excellent photography of these difficult subjects.
And so the show continued with elephants, buffalo,hyena and the rest of the land based Noah's Ark before David's attention turned to the birds of the air. Once again he had a favourite - the African Fish Eagle - fairly widespread and relatively easy to photograph until it gets out of its tree - like all birds, in-flight pictures very tricky.
The most bizarre and memorable photograph for me was that of a huge crocodile swallowing one of its smaller relatives - seemingly just because it could. Even the safari guides had seen nothing like it before - never smile at a crocodile - even if you happen to be one.
So an excellent evening enjoyed by all - thank you David. And I'll be on the phone next time I contemplate a safari trip - you seem to know the guides who know all the right places to go. Amazing to get so many great photo opportunities from just 30 days in the wild and,of course, to have the skill to capitalize upon them.