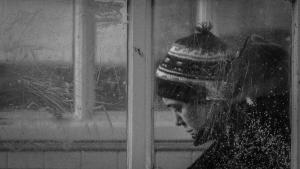 The 2021 League competition came to an end in March with Storrington heading its group of 9 camera clubs, each of whom submitted 8 images that were viewed by 9 different judges over the season. The expectation is that we shall be promoted to group 5 and join 6 new clubs.
With so many rounds and judges it is inevitable that there will be variation in the award of marks that individual images receive and there were some significant contrasts, not least that we were in first or second place in eight rounds and last in one. Another club was first in one round and 7th, 8th or 9th in seven. The average score per club varied over the rounds from 59.7 to 67.9 for eight images so the spread of marks did vary considerably. Of the 648 total viewings 40 received a score of 10, 31 received 9.5 and 30 received 9. 20 images received 6 or 6.5.
There was clearly not total consistency and there were some "marmite" images. The top 10 overall were:
Pensive Girl Storrington
Jackal patiently waiting Storrington
Potman Pat Alton
Portland lighthouse at sunrise The Practical (Southampton)
Yachts The Practical (Southampton)
Fishing in the mist Prism (Guernsey)
Thinking Alton
Where is daddy? Prism (Guernsey)
From adversity to brilliance Alton
Pensive Isle of Wight
Pensive Girl was a piece of mono street photography. Jackal patiently waiting was a mono natural history portrait. Another street photograph, again mono, was of a man washing up viewed through a café window. Yet another mono, this time landscape was Portland lighthouse at sunrise. A gathering of Yachts was an action seascape. Fishing in the mist was an ethereal image of 3 anglers also in mono. A mono child portrait represented Thinking. Another mono street photograph of a dog in a camper van was Where is daddy? From adversity to brilliance showed two musicians. Pensive was a colour portrait.
There were 16 "marmite" images i.e., ones that received both very high and very low scores in different rounds. One was a leading image Where is daddy? That received two 10s and one 6.5. Another leading image Yachts also received two 10s and one 6.5. The most extreme was Ghost dancing a strange image of ghostly people dancing which received two 6s, regularly scored 7 or 7.5 and in the final round was given 10.
The overall results were:
| | |
| --- | --- |
| Storrington | 68 |
| The Practical | 62 |
| Alton | 55 |
| Selsey | 50 |
| Prism | 42 |
| Wight Balance | 40 |
| Isle of Wight | 34 |
| Haslemere | 32 |
| Niton | 23 |