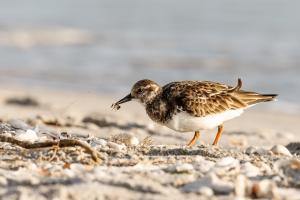 Only four members of SCC attended this competition at the Kings Hall in Burgess Hill. It was very ably hosted by Mid Sussex Camera Club.
The winning images are on the SxPF website.
The first bit of sad news was that Alec Pelham had died. He was an active member of Mid Sussex CC and was also the Secretary of the Regnum Crouch Committee,
Almost single-handedly, he was responsible for the saving of this organisation a couple of years ago. Our condolences go to his family at this very sad time.
This year the number of clubs taking part was down from the usual 20 or so clubs to 15, and therefore the number of people attending this event was also down.
The three judges we led by our old friend Walter Benzie assisted by Sue Sibley and Roy Lambeth.
We were treated to an amazing variety of images (180 in total), many of which were outstanding. Others were bewildering, (but that may have been due to my old age). Each Image was given a mark by each of the three judges to give a balance of opinion.
After a welcome to us all, each club had six of its images shown to us all together, and then one of the judges, in turn, stood up and commented on two of them. After the break, the remaining six images from each club were displayed, again with comments on two of them.
There was a break of half an hour for a cup of coffee or tea with some lovely cakes on offer and immediately before the second half commenced the raffle was drawn.
SCC won no prizes.
After the second round, there was a short break before the awards were made. Firstly, Certificates of Merit were awarded and Kevin Harwood deservedly was awarded one of these for his 'Ruddy Turnstone Snacktime', which Janet collected. Congratulations Kevin.
Up until this point we had not seen any scores awarded to the clubs and now finally we were put out of our misery. We were awarded a total of 586 points out of a possible 720, and were placed 9th equal (one mark behind Chichester). The winning club was Mid Sussex CC (with 618 points), and one of their members was awarded the Cup for the best image and he also took the second prize! One way and the other, it was very fitting for the host club. Our old friends Steyning were 2nd with 615 points. A new club Middleton CC got the cup for the most improved club.
Finally, I must mention Ken Scott, who is Chairman of the Sx Fed, and hosted the whole meeting. Congratulations to him.
The event now over, we got our score sheets. Kevin was a our highest scorer with 55 points: Martin Tomes got 52 for his 'Evacuees'; Janet got 52 also for her 'Steps to the Beach'; Chris West got 51 for 'Monsoon'; Anne Nagle got 50 for her lovely 'Tulips with Raindrops'; Liz Barber got 49 for 'Dahlia'; Alex Swyer got 49 as well for his 'Captain Birdseye'; David Seddon got 46 for his 'A Fit of the Giggles'; and our final three images all got 46: Derek Grieve 'Snarling Wildcat'; Anne Nagle 'Young Jackal' (You were robbed!) and finally David Seddon's 'Elephant Abstract'.
We left having had a very entertaining afternoon with quite a lot to reflect about.