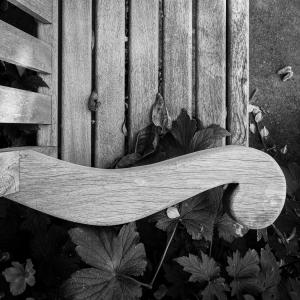 Here we are again with a good turn out for a first night back.
Janet welcomed everyone including one new member Kristina Byng and one visitor. She then went on to relay her usual messages about future stuff.
Then we were off with presentations from members (arranged by Janet). Norman kicked off showing us a selection of abstract pictures by others and then some of his with the original images that he used followed by the final abstracts obtained by manipulation in Photoshop. He has been doing it for so long now that he gets a feeling about originals that will turn into something interesting.
Next up Nigel with some very expert aircraft images. He claims to be a beginner but judging by the very fine pictures that he produces one doubts this! We have another newcomer who claims to know nothing but again produces some great images - Carol.
Andy followed next with some street photography which he enjoys doing in some of the bigger towns and cities nearby. He particularly likes folk sitting in shelters. His final image was of Daisy taken during one of our trips which was really great apart from the fact that I was in the background which rather spoilt it.
Robert followed with pictures taken in Egypt with his Brother who is an expert on that land. Last time he showed us pictures from a previous trip to Egypt, he had us in fits of laughter as he showed us numerous pictures of his Brother every which way with the Pyramids and the Sfinx always in the background. This was a more serious presentation and very interesting.
After the tea break we resumed with some pictures by our new member Kristina who really wanted our critisism as she is very new to photography. She had done very well with the pictures we saw and as she is very keen, we can look forward to more good work.
I was next showing some of my wildlife pictures taken during my 20 years in SCC, mainly birds and insects.
Next we had Sarah who during the Summer was awarded her LRPS. Congratulations Sarah, well deserved. She showed us the layout of her panel and then each of the 10 prints commenting on each one and how it fitted into the panel.
Liz, one of our Stars, who carted off a barrow-load of cups at the AGM, is very serious about her photography. She attended College in Worthing some years back and she works her socks off doing some special work which is unique to her. Tonight she showed us some flower portraits which formed a panel which was shown at Bognor CC, where she is also a member. The flowers were moving slightly and her method for doing this work is a secret. I think that her Husband has set up a turntable which through a series of pullys and gears he slowly revolves - but I am probably wrong. Anyway the results were of course brilliant.
Finally, Martin and Janet each showed us a board made of a collection fairly small square B&W images taken at West Dean Gardens on our recent photoshoot there. We had seen an exhibition by a professional photographer in one of the halls there and all his images were similar again small, square and very sharp B&W pictures which must have inspired them both. Very well done both of you. Your pictures were of a very high standard.
So that was it. We had seen a very varied and interesting set of presentations. Well done all.