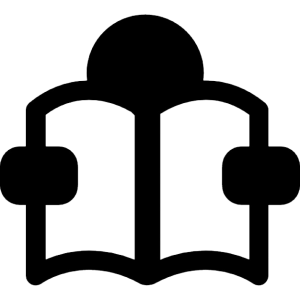 A very Happy New Year everyone. Back again for the start of the New Year.
Janet welcomed us back and then gave out her parish notices.
Tables were set up behind the projector screen for demonstrations on Mount cutting during the tea break by Martin, Janet and Liz.
Then on to the main event which consisted of members showing 10 photographs taken during their best day of photography.
Robert kicked off by showing us 10 colourful prints of Dickens characters taken during A Dickens event in Rochester. They were all very authentic looking and very colourful.
Next up was Chris West showing us pictures of a Ford rally - sorry that should read Morgan. What a surprise! During this event Chris took many pictures, three of which were used as follows:
one was used in his successful LRPS panel;
a second one was used on the cover of the Morgan club calendar;
and the third won a Morgan photographic competition. A good days work!?
Then we had Andy who raved about a recent purchase of a new Fuji X100 camera with which he is extremely pleased. Chris also has one as does ex-member Ray and they have formed a Fuji worshipping club. He showed us photographs that he had taken in Brighton on a visit with his family demonstrating how good it was for doing street photography. Brighton is the ideal place to do street photography as there is such a mix of humanity. I have done it in the past and hope maybe to do it with Andy in the future with my Sony camera-if allowed!?
Fourth up was David Parks showing us some Beautiful images of impressive Machines which are used to test the strength of different materials. Very professionally taken to show them off in action.
Then it was my turn. I started by telling a couple of stories and was waffling as usual when it was pointed out to me that my pictures were being shown without any comment by me. Martin had set up the projector to show each of our images for a set period of time which was really too long for my very ordinary photographs.
Then Chairman Janet showed us pictures taken on a kayaking holiday in Cuba? It all looked extremely dangerous, very wet and basic. For instance, they all slept in a long line of gazebos without sides where everybody slept side-by-side, her husband being at one end because he snores! Never in 1 million years would I want to do anything as dangerous and uncomfortable as this sport.
Then Kevin showed us some pictures of orca whales taken somewhere which he visits frequently. My favourite Image was of an adult with its young swimming alongside.
We then had our tea break and this is when Martin Liz and Janet demonstrated Mount board cutting to those who have not done it before, which seemed to be going well.
After this, Nigel Penney showed us some great images taken on a safari trip to Africa. We saw an amazing range of animals and birds. He said that date was important as he had had a heart attack, but had been allowed to travel anyway.
Finally we had a presentation from Norman of pictures taken on a trip to California where he had visited a large mansion set in a large area of countryside set up by wealthy Railway man. The house contained valuable paintings and wood carvings and in the grounds where areas set up to represent different countries with statues and trees etc exactly how they are in the country represented down to the last detail. The whole set up must have cost millions and millions.
Our thanks go to Martin for doing all the projecting and to our Mount board cutting demonstrators.
A different and enjoyable evening was had by all.