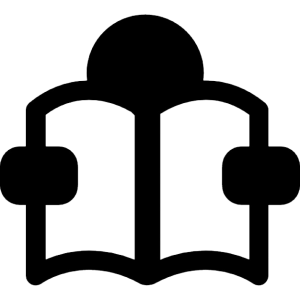 The attendance was not huge for our last meeting of the season and two important members who were awarded cups were sadly absent.
The cups were awarded early in the meeting and the recipients were as follows:
The Rowling Cup: Carole Hazlerigg, for the most improved new photographer.
The Picthall Cup: Martin Tomes, for the most outstanding contribution to the club over many years wearing a number of hats.
The Petworth Cup : Andy Jones for the best PI of the year.
The Emmet Challenge Cup:Janet Brown for the best print of year.
The Taylor Cup; Liz Barber and Kevin Harwood for the best PI worker of the year.
The Dixon Cup: Chris West for the best print of the year.
The Cordery Cup; Liz Barber for the best set subject picture.
The Anonymous Cup: Liiz Barber for the Photographer of the Year.
Liz Barber had to call in some heavy transport to carry all her cups home. Brilliant effort Liz and well deserved after all the effort that you put into your photography.
We then had the apologies from several members.
Then followed the reports.
We started with the Chairman Janet Brown's report which follows:
Firstly, welcome to everyone. I owe a huge thank you to the rest of the committee for their help and support in my first year as Chair, which has been fun, but challenging! My thanks go in particular to Derek Grieve, who is stepping down from the committee now, although I believe he will continue to write meeting reports? He has supported me considerably throughout this year. Final thanks go to Audrey Gray who has written the competition reports for the last three seasons. She has decided to step away from the desk light, and is prepared to lend it to someone as her successor. Volunteers to me afterwards please! We have gained four new active members this season, Carole Hazlerigg, Dean Sephton, Martyn Nottingham and Nigel Cherry, and it has been a pleasure seeing them find their feet in this small friendly club. In the last few years, we have seen members join other clubs as well as Storrington. Initially I was concerned about this, then I joined the renegades by joining Bognor CC. I now see it as a healthy cross-fertilisation of ideas, and feel that Storrington can only benefit from the experience. I'd like to hope that all of our newer members feel that they will continue to support this club. The only thing to be aware of is the risk of competing for two clubs in external competitions, as this can disqualify both clubs! Stay with us, and I would suggest that you have more chance of representing your club against the larger clubs externally. For example, David Perks made his debut this season in the Sussex Photographic Federation Print Championships. But more of that later. We have had seven speaker evenings, starting with Audiovisual with Graham Sergeant and Carole Speight which was something completely different for me; Colleen Slater talked about Macro and flower photography; we slid into digital from film with Leo Rich, who returns to judge the Regnum Print competition we are organising in November; Bill Brooks started off our historical knowledge In Anna's Footsteps, and Andrew Mills elaborated considerably with What Makes a Good Photograph; Jerry Webb stepped into Janey Devine's shoes at a few months notice, and I think that he well and truly filled them with an inspiring Street Photography presentation; finally we were amazed by the work of Viveca Koh From iPhoneography to Fellowship. Our entries in external competitions were variable. We started badly with one entry disqualified for being too similar to the previous year's entry in the Sussex Photographic Federation PDI Championships, coming 13th out of 15 clubs. However, Kevin won a Merit Award for his Ruddy Turnston Snacktime. An improved 3rd of seven clubs in the Regnum Print Competition was very pleasing. Having rejoined at the bottom of the Southern Counties Photographic Federation PDI league after a gap of a few years, we reached our high point of the year by winning the seventh division, and are now promoted to division 6, or perhaps from the Southern Football League to the National League South! Another good 3rd of seven clubs in the Regnum Crouch Shield PI competition was followed three days later by equal 3rd (or last) in the Southdown Trophy. We finished the year with a creditable 7th of 15 clubs at the well organised Sussex Photographic Federation Print Championships. If newer members are wanting to be inspired by stunning images, I would strongly 
recommend going to one of the Sussex Photographic Federation competitions. They are also hoping to set up an Individual Championships, which could be very interesting. If anyone feels they would like to get involved in this, or a proposed SxPF Photofest, or is able to help them with publicity and seeking sponsorship, please contact one of the SxPF committee
As well as all of these events, we have held several lively members sessions, with Critique from Paul O'Toole, The Best Day's Photography I Ever Had, and a Print Walk.
We have been kept busy with monthly Coffee Club mornings arranged by Jane Coward, monthly photoshoots ranging from London to Boxgrove, and the new Hints and Tips sessions, all of which we hope to continue on a monthly basis throughout the off season. I am sure all the organisers of these would love a hand or suggestion of venue.
I feel very optimistic for our little club's chances of survival with so much depth and enthusiasm within the members.
The Summer tea party will be held at Janet's home on 6th July.
Then followed the Treasurers report from Sarah, who said our funds were in good shape and we could afford yo keep the sub at £40 for a further year but it will have to be increased the season after. Our deposit account has dropped slightly as we decided to use some of these funds to finance more costly speakers. However, if we had to replace the projector for instance, (they have risen in price considerably), we would not have enough to cover a replacement. However the longer we can hang on with our present model, the replacement should come down in price as is the nature of such things. Our Treasurer is well on top of things and as she is a bit of a financial pessimist she will guard our funds well.
The Print Competition secretary Anne then gave us her report, repeating the winners and those who had been "Best print of the evening' more than once and praising Chris on his winning his cup.(I must say that Chris has put in some great pictures this season and has now been well rewarded).
The PI secretary Martin was away but we heard a mixed report from several quarters.
We then had the election of officers for next season. Nearly all the offices are to be filled with the present fine bunch, but Martin has agreed to be Vice Chairman (he was Chairman many years ago in the last century!), and Norman Kirby has taken over as PI Secretary. However, Chris and Liz Barber have both announced that they will retire at the end of next season, so we need two members to take over Fixture Secretary and Exhibition person.
Kevin then brought us up to date with his brilliant Publicity work and asked if any members knew of any new places that the club could be publicised to let him know.
Chris was nearly forgotten and he went through the events for next season. The set subjects will be for prints 'Monochrome' and 'Complimentary colours' for PIs. Finally Daisy told us about a little tidying up that was required to the club Rules - nothing dramatic.
There were only a few matters under 'Any other Business' and as this report is about 100 yards long I will not bore you with them even if I could remember what they were.
Finally, we finished with a very fine spread of food provided by members and we had chit chats until closing time, great!