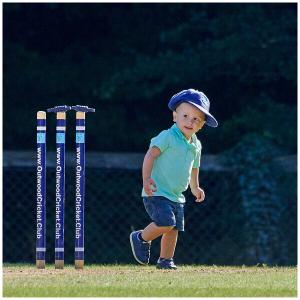 The Regnum Crouch group held its annual PDI competition in a virtual format in March with seven clubs competing, each with eight images from at least six photographers. The event was hosted by Littlehampton & District Camera Club with technical support from our own Martin Tomes. The images were judged by Chris Shore FRPS MPAGB EFIAP BPE5* from the comfort of his home on the Dungeness shingle beach in Kent. Chris noted that whilst all the images were among the best in individual clubs, he had to separate 56 of them into a wide range of marks which meant that even some good images would only score 13 in this battle of the clubs.
All images received a comment before marks were awarded. In the final analysis 22 images, nearly 40% of the total received marks between 18 and 20. There were four 20s, five 19s and thirteen 18s.
Among the 18s were Pelican take off from Chichester an image of several pelicans on the water with one rearing up and just off the water with wings folded to each side. The pelican pose was impressive. Andra, also from Chichester, was a striking portrait of a young woman with good detail and lit from left to right. It suffered, however, from a white lace band in the subject's black dress that was distracting. Storrington's Janet Brown had an image called The Emperor's rest; a photo of a goose's head turned back resting in its feathers. The critical eye was sharp, and it was a good natural history shot. Southwick's A moment of impact was a mono image of a collision in a motorcycle and sidecar race that was a good action shot with lots of interest. Another from Southwick, All aboard, also in mono, showed a steam engine with its engineer approaching an inspector with a determined look. It told a good story and challenged the viewer to guess what was about to be said. Steyning's Typical day on Mull was of a golden eagle flying across the landscape and was judged to be very pictorial and sharp. Steyning's next image was Lenticular Patagonia, an image of lenticular clouds which was fascinating, had good mountain foreground and was presented in mono. To the galleries was another Chichester mono image of a concert hall staircase with a single figure on the bottom left third. The figure made the image. A crocodile catching a catfish was a moment in time from Steyning titled Catch of the day. Indubitably. Defending the meal was another first-class Steyning wildlife image of a cheetah protecting its kill from a jackal. Littlehampton's singular success was a mono image of Baker Street Station. It had a clear focal point of interest and showed a considerable amount of detail although perhaps too much. Chichester's final entry was of Newhaven. Watching the storm depicted a wave breaking over the harbour wall. Unfortunately, the figure that gave it its title was looking away from the action. An unusual image from Southwick called Hands, face, space was a mono composite of a man's face superimposed on outstretched hands held as they would be if held covering his face. It was judged to be spooky and creative.
The first of the 19s was a striking image of a grey heron catching a fish at night. Night fishing from Steyning was brilliantly lit, sharp and full of action but was just let down by some intrusive background lighting. Formation flight, Dalmatian Pelicans from Mid-Sussex showed three pelicans flying just above the water with appropriate reflections. The composition was excellent, but it fell short of a top mark because of too much uninteresting space and a wing tip just not quite in the best position. Storrington's best image from Kevin Harwood was A Great White Egret with the white's perfectly rendered and a translucency in the wings. A third bird image from Mid-Sussex Haw finch feeding confrontation had two haw finches, one in flight being challenged by another on a branch showing great interaction with a perfect background and good story. The final image of the night was also a bird image. Bee eater certainly had a bee being eaten. The background was suitably diffused, and the depth of field was great. Another image from Steyning. Is there something about birds that denies them top marks?
Four clubs showed top images. Henfield's only success was From a distance, a setting sun image of a beach with a strong focal point of interest, good colouring and an interesting sky. Fabulous. Damsel fly mating wheel was very well composed and was one of the best damsel fly images the judge had seen. Pipped at the post was Malcolm Bull's from Steyning ice hockey image Flames and Panthers, a stunning image of hockey players facing off against one another. Both teams were visible in the action and the background. One can see why Malcolm thought he was robbed. The best image of the night was from Eddie Lord of Mid-Sussex Camera Club with a charming image of a young boy staring wistfully at a set of cricket stumps with its bails imperfectly placed thinking of what might be in fifteen years' time. The colouring of the clothing matched the stumps, and the attitude of the boy was just perfect.
The overall result of the inter-club competition was:
| Place | Club | R1 | R2 | R3 | R4 | R5 | R6 | R7 | R8 | Score |
| --- | --- | --- | --- | --- | --- | --- | --- | --- | --- | --- |
| 1 | Steyning Camera Club | 18 | 18 | 20 | 18 | 15 | 19 | 18 | 19 | 145 |
| 2 | Chichester | 20 | 18 | 18 | 17 | 18 | 17 | 18 | 17 | 143 |
| 3 | Southwick Camera Club | 17 | 18 | 16 | 17 | 18 | 18 | 14 | 17 | 135 |
| 4 | Mid Sussex Camera Club | 14 | 15 | 20 | 15 | 16 | 19 | 19 | 15 | 133 |
| 5 | Storrington Camera Club | 17 | 14 | 15 | 14 | 19 | 14 | 18 | 17 | 128 |
| 6 | Littlehampton and District Camera Club | 15 | 18 | 14 | 15 | 17 | 17 | 15 | 15 | 126 |
| 7 | Henfield Camera Club | 13 | 13 | 17 | 17 | 15 | 13 | 20 | 13 | 121 |
Thanks were given to Littlehampton for hosting the competition and Marriam Hughes and Martin Tomes for the presentation.