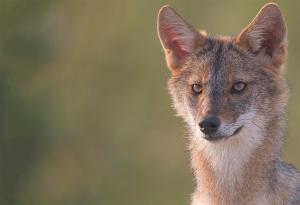 On Monday, a group of us went to the Southdown Trophy at Steyning CC's usual venue.
The well-run competition was soon under way, and it was a complete mixture of the images from the five competing clubs, so no round-by-round tallies were available.
The judge was Bob Webzell, whose delivery was so monotoned and deadpan that it was only thanks to his occasional joke, such as "You can always tell when a judge is wrong, it's when he's speaking", that I didn't nod off. The scores only ranged between 16 and 20, with 14 of the 50 images held back for the 19s and 20s.
Our entries started with an 18 for David Seddon's 'Totally Absorbed', which was deemed an endearing mono of a young girl, with the lighting giving highlights to the face and hand. Bob did question the use of a keystroke, and the evening proved that he wasn't all that keen on these, something which would appear to be at odds with many judges on the circuit in recent years.
Audrey Gray's red squirrel portrait 'Bad Hair Day' was possibly a bit big in the frame, but showed good detail in the fur, gaining a 17.
Martin Tomes' 'Evacuees' also scored 17, with an interesting cultural study of two young lads at a re-enactment day.
'Crocus Array' by Daisy Kane netted us another 18 with the unusually lit blooms and shallow depth of field giving a soft focus mystique to the image.
I started getting keen when our next offering, Chris West's night study of a bridge 'Puente del Alamillo, Seville' gained some encouraging comments. The stripes in the water were gorgeous, and the harp like structure of the bridge against the dark blue sky was strong, with a natural lightness on the horizon. However, some hot-spots at the edges pulled it down, and the score was only a disappointing 16 in the end. Goes to show I'm not always good at guessing the judge's scores!
'Peter' by Alex Swyer was the second tight portrait of the night, and the first had already scored 18. A bold monochrome, in which Alex had bravely gone in close, getting an interesting result and extra marks for courage. Bob did suggest that it was a shame Peter's dentist had died 10 years ago! Whatever, another 18 for Storrington.
Up next was Anne Nagle's 'Young Jackal', which was a competent portrait of the creature, with the subject far to the right and lots of negative space, which Bob was happy with. He felt the image might have been better about ½ stop darker however. Interestingly, Anne pointed out to me later that the way she presented this was just how she had seen it. It was our only image to be held, and subsequently scored the highest for our set with a 19.
'Monsoon' from Chris West was another cultural study, which Bob felt was a bit bright again. However, he did also think it was in India, despite the text on the image strongly suggesting somewhere more like Vietnam. Another 17 for SCC.
My 'Steps to the Beach' was an image of two halves, with the watery movement being quite pleasing, but the rest not as strong, sadly our second 16.
Finally, 'Wave Power' by Norman Kirby gained us a third 18, with the deliberate angle commended, although Bob wasn't quite sure where the photographer was. He did like the inclusion of the surfer in the foreground, and the trio in the background.
There were six 20s all together. 'Moons' by Cliff Carter of Henfield showed the Moon in full blood eclipse centrally, with all the phases around. One for Nigel to enjoy was 'Close Pass' by Roger Pennington of Southwick, an action shot of the Red Arrows synchro pair doing a low level cross. Another for Southwick was the contemplative 'The Last Post', a study of an old wooden post, barbed wire and poppies. The final three 20's were taken by Steyning, who seem unstoppable this season. These were 'Hair Borne' by Wendy Ball with two small dogs in full flight, 'Mountain Hares – Extreme Habitat', (exactly what it says) by Michael Ball, and 'On the Ropes', a wrestler looking strung out, by the evening's PI projectionist Malcolm Bull.
Disappointingly, three of the clubs presented the same eight images (plus two extras) from the Regnum just three days prior to the Southdown, something which I was determined to avoid this year. We have done so in previous years, but, as they were so close I felt it would be better to give the audience a change. I certainly found it boring to be seeing 24 of the 50 images again so soon after the Regnum. I don't count our images as repeat viewings, as I am keen to see how they do against other clubs. Sadly, the answer on this occasion was "not particularly well". Thanks you to all our photographers for the use of their images anyway, I loved them, and that's all that matters to me! It is hard to represent your club externally, you feel so responsible, especially when your images were among the lowest scores for SCC at both competitions. At least I won a chocolate bunny in the raffle to give my grandson!
Ultimately we tied for 3rd/last with Rottingdean, behind joint winners Henfield and Steyning, and Southwick close behind in second.