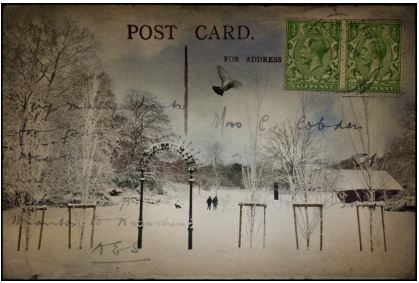 Friday, 22 November 2019 09:30
Viveca Koh FRPS
This workshop will be held at the Football Pavilion, our usual venue. Image and words from Viveca's notes:
The aim of this course is to gain a clearer understanding of working with Photoshop layers, layer masks and blending modes, and to introduce you to working with textures as separate layers on top of your photographs, in order to create enhanced and creative images. Viveca will be going into detail about the sort of processing techniques that she has used on her own photographs, as described in the talks that she presents.
By the end of the course you should feel confident about working with multiple-layered photographs in Photoshop, specifically adjustment layers and layer masks, and understand how blending modes affect your images. You will learn how to create your own brushes, and how to use these to make further textures and borders to use on your images. You will also learn the technique of 'cloning' or multiplicity, where many versions of the same person appear in one photograph. You will be given an illustrated workbook into which you can make your own notes, to serve as an aide memoir of the day.
For more details contact Janet on [email protected]