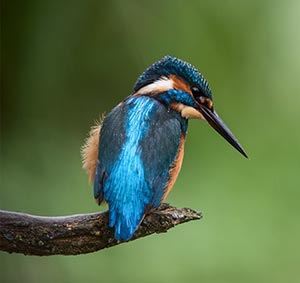 A faithful band of six SCC members were present for the 2018 Regnum Print competition.
Liz Kindly took me there early as she and Martin were very involved with helping to hold the event and setting it up.
Martin did all the sound stuff and set up the projection of the PI versions of all the prints.
Liz did all the announcing and did a whole lot more behind the scenes in organising the event.
Cliff Carter ran the evening, and his wife Veronica who ran the kitchen for refreshments at half time, and a small band of helpers all stood ready at 6 pm when the hall became free. Liz Martin and I all set to and set up the seating and Martin's gear (including laying many metres of cabling and taping it to the floor) to mention just a few of the jobs. Anyway it was all ready to go by 7pm.
The event was held at the community centre in Durrington next to a vast branch ofTesco. It took 5 minutes to walk across the car park!
The judge for the evening was a lovely lady called Rachael Talibart who has been judging very important competitions for quite a long time now, and this was her penultimate event before stopping. She was one of the very best judges I have ever encountered, explaining exactly what she felt about every print and her reasons for her marks. She spotted all sorts of manipulations that folk had attempted and not got quite right. Added to this she was full of fun and humour.
Cliff kicked off with the usual introductions and mentioned what a huge part the late Alec Pelham had played with the Regnum Crouch, having been Chairman and most recently Secretary. A few years ago he almost single handedly saved the organisation from folding altogether.
So then we set off with Round One when Chichester CC got the first 20 and we got 19 with Anne Nagle's super Kingfisher print, a brilliant start.
Round Two saw us remain second with the same score of 17 as Chichester, Liz Barbers's 'The Last Courtsey', a beautiful flower print was our entry.
In Round Three Janet Brown's 'Fairy Glen' was awarded 18 and so was Chichester's entry. So, still second.
Round Four saw us drop back with my 'Female Bearded Tit' which was declared unsharp and only got 15. However, in spite of me we still retained second but now equal with Steyning. My print had been entered twice in our club competitions and was never spotted with that fault, and I did not select it!!
Then we had the break followed by the Raffle and SCC bagged Four prizes! Great.
In Round Five our entry was Martin Tomes beautiful 'Tuscany' landscape which got 18, but Steyning got a 19 and we sank to fourth.
Round Six saw Di Walker's 'Green Hairstreak' only get another 15. This butterfly is the size of a thumbnail and the print was hundreds of times larger. Bad luck Di, you deserved better! This actually brought us back up to third place. So we were not doing badly.
In Round Seven, Norman Kirby's 'Dying Tulip' earned good praise and was awarded 16. This left us still in third equal position.
So to the last round. This was a very high scoring round with a 20 to Chichester for their 'Hooded Man' which was very highly praised and went on to win the 'Top print of the evening' award. Steyning got a 19, and there were three 18s including our Liz's 'Calming Waves' which placed us still in third place.
The overall winners were Chichester CC with 142 points, with Mid Sussex second with 141 (only one point behind) and we were third with 136 just ahead of our nearby rivals Steyning who got 135.
Shields and prizes were then handed out and photographs taken and then it was 'Goodnight and Goodbye'.
The gang of helpers then stowed all the chairs and tables in the storage area and members of SCC wound up the yards and yards of cables for Martins equipment.
Full marks to Cliff Carter and the Regnum Crouch committee who had done a superb job running the whole event which all went off without a hitch.