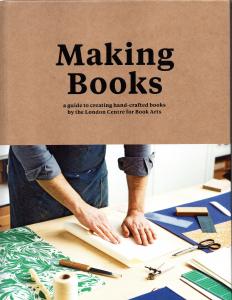 Members' interests and members' achievements were the theme of this meeting. Kicking off was Dean Sephton who explained his expertise in making photobooks. He could, of course, have shown us how Blurb works with Lightroom but, whilst that received a brief mention he concentrated on creating photobooks from scratch beginning with the photo album approach where images were affixed to paper and secured in a four ring binder. Concertina bindings followed and we also saw how softback booklets, hardback booklets with sewn pages were constructed. In short it was very much a bookbinding lesson without the sophistication of a sewing frame and trimming plane. His sample results were impressive.
Ian Baines next illustrated his passion for climbing and walking on mountains with examples of breath-taking scenery in the Lake District, the Hebrides, Scotland, France and Switzerland. His photography passion came as secondary as he primarily walked and climbed mountains taking photographs on the way rather than having photographing the mountain as the principal objective. A similar philosophy was applied to his additional interest in alpine flowers which he photographed when he came across them but did not deliberately set out to find rare examples to photograph.
Kevin Harwood displayed his successful entry of 10 prints for his award of the LRPS distinction of the Royal Photographic Society. It was inevitable that Kevin, well known as a wildlife photographer, would use wildlife as his theme. He overcame his initial concern about a single subject being the focus of the entry by explaining that so long as all the criteria required by the RPS are reflected in the panel of images a single focus approach is fine. Most LRPS panels contain a range examples from different genres. Most of the images featured birds such as a Buller's Albatross photographed from a boat in rather rough seas, egrets and white storks but his image of a young giraffe nestling over its mother's back with its forelegs crossed already familiar to us was one exception.
Janet Brown began her journey to the award of an ARPS distinction from the RPS when she joined the club in 2010. Her LRPS distinction was gained in 2014 and after that she struggled to find a suitable subject for an Associate panel that required 15 images on a particular theme demonstrating photography for a purpose. An unexpected telephone call in 2020 provided the breakthrough she needed as she was asked if members of the club would photograph the making of a film to be called Vindication Swim by a young filmmaker operating on an almost non-existent budget. The film illustrated the journey of Mercedes Gleize to defend her claim to be the first English woman to swim the English Channel in the 1920s. Janet's monochrome images showed various stages of the filming of the story including many of the "actors" in the film, some being the director's relatives, another Janet's fellow club photographers roped in as extras as well as Kirsten Callaghan who played Mercedes.