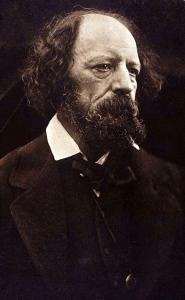 Snow was forecast this evening and had I not have had the job of writing this report, I might have stayed at home in the warm, however, I am very glad that I did not as Bill Brooks LRPS from Bognor CC came to give us a very interesting talk about photo books and early Lady photographers. A light covering of the white stuff was on the ground as we arrived actually.
Bill told us that the title of his talk was inspired by Anna Atkins born 1799 who was one of the first female photographers of note. She was a well educated lady being both an academic and a scientist as well as being a talented artist. But she started into photography taking artistic images of algae.
Bill then started telling us about the first photographers to use books to show the world their work. They of course were using very large plate cameras (B&W only) and so their books were also large. One of the earliest was Francis Frith who travelled to the Middle East at a time when not many could afford to do so.
Then there were Emerson and Goodall who produced a slightly smaller book of images taken on the Norfolk Broads.
Moving forward in time, Henri Cartier Bresson was now using a 35mm Leica camera for his pictures.
Bill pointed out that in order to produce a good book, the first requirement is of course to have good images but they should also have carefully chosen text.
William Egglston produced a book in colour showing the USA in the 60s and 70s.
Martin Parr produced another very colourful book about seaside resorts showing a large variety of objects, scenes and people.
Throughout his talk Bill displayed a remarkable knowledge of facts and interesting asides about the people that he was talking about.
At the break I crept outside to keep an eye on the weather but so far so good!
Bill then went on to tell us about Lady photographers of note of which there were very few in the early days.
One of the most well known was Julia Margaret Cameron who lived near Lord Tennyson and through him she got to photograph many famous people and her portraits were brilliant. If you look her up on the net you can see them all.
Her house on the Isle of Wight at Freshwater called Dimbola was purchased for the nation and holds Photographic Exhibitions and has examples of her work on display. I went there some years ago to see the British Wildlife Exhibition.
Imogen Cunningham was American and joined up with Ansel Adams later in her career, but was best known for her pictures of plant life which are famed for being soft focus originally but later for their exceptional sharpness!
Dorothea Lange produced documentaries in the USA showing the extreme poverty as a result of the Great Recession.
Lee Miller, another American lady started as a model but went on to become a war photographer taking images in the concentration camps which really affected her badly and as a result she became an alcoholic.
Cindy Sherman is a current lady photographer who started taking B&W untitled film 'stills' but went on to explore the female body photographically and her pictures sell for Millions.
I have only picked out a few of the people that Bill told us about during a fascinating talk for which 'Thank you very much'.
After the meeting we found our cars covered with about an inch of snow but this was not a problem.