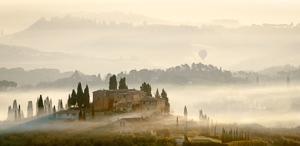 So we launch into a new season after a long summer break filled with photo opportunities.
Our new vice chairman Janet Brown welcomed Malcolm Bull as judge, Derek Grieve newly appointed chairman for 2017 sorted the prints in the unavoidable absence of Anne Nagle print secretary, Alex Swyer presented them for judging and marking, then later Alex presented the projected images in his own inimitable way.
Malcolm Bull introduced the evening with some history of his experience at Steyning camera club and the fact that this was his second visit to Storrington. He apologised for the "Theresa May Syndrome" i.e., a heavy cold affecting his voice, that said, he did well and impressed us with his balanced comments, clarity of his own preferences and a general sense of we are in this together.
There were 26 prints from 14 members a pleasing increase in participants. Eight prints were held back and in total 12 prints gained between 18-20 marks and it was really pleasing to see new member Brian Simmons break into that grouping, well done.
Three prints obtained 20 and gained much praise from the judges and claps from the audience. Two were in the wildlife category with known highly skilled photographers Anne Nagle with Pied Wagtail and Di Walker with male common blues making an impression with sharpness, detail, excellent backgrounds and obvious patience. There followed a discussion about the identity of the wagtail, not pied, but was it grey or yellow? Guess only other wagtails would know!
However the top print of the night very deservedly went to Martin Tomes for "Tuscany" an understated title for a stunning picture with a beautiful range of colours and absolute clarity, displayed in a letterbox format which the judge found pleasing. Well done to all three and especially to Martin for this delight.
There were three 19s all very different and impressive in their own right.
First up was Vennford Brook from Janet Brown with the judge commenting on the good sense of flow from the picture with a well chosen slow shutter speed and good composure, he felt that the absence of sky really helped the picture as presented. He said that greens were good and realistic. Second was "Lamp Reflections" from Anne Nagle, which Malcolm said was a nice piece of work, well observed and pleasing in its presentation. The colours worked well together and the reflections on the wall gave a sense of motion. This was followed by "Dying Tulip" by Norman Kirby, Malcolm loved the lighting and the isolation of the subject on an appropriate dark background with the single leaf enhancing the overall good picture. So well done to all three of you for a good variety, keeping us interested and impressed.
There were six 18s, which gives some indication of the standard and level of competition.
Di Walker's "Gossip corner" interested the judge and led to much speculation about the setting, the conversation and the well placed centre of focus and nice tones.
Completely different Liz Barber's "They're behind you" with motor bikes racing, was close to Malcolm's heart, as he commented on the skill shown in photographing speeding bikes from a good low down position, good light with a fast shutter speed. He would have liked more separation between the central figure and the rider behind him, but said well done for getting the eyes of the rider through a clear visor. The judge liked the use of black and white, which he thought assisted clarity. In complete contrast Peter Picthall's "Lantern" impressed the judge with its simplicity, choice of background and good observation of colour reflection in the shadows. He commented "a very nice attractive image".
Chris West's "Between turns" pleased the judge who speculated about where and when this was taken. He liked the relaxed atmosphere and said that the photographer had very successfully created a sense of place and environment.
Last but not least Brian Simmons presented "Mad or bad, you decide?" an interesting challenging portrait of a man that fascinated the judge with a lot to enjoy. The detail of the hands was good, leading up to the intriguing face, which was not quite so well in focus. Malcolm felt that either the whole top of the head should be included or exclude it above the eyebrow level. Well done Brian we look forward to seeing more of your photography.
Thank you all for a good standard of prints and for sharing them with us and thanks to Peter for a cuppa before we moved onto projected images.
Refreshed we all looked forward to the PIs with Malcolm's helpful comments to keep us focussed. Thirty images were submitted by sixteen photographers, but with the web nuances there should have been another four from two additional members, so overall another pleasing increase in participation. The four AWOL projected images will be judged by Malcom and results sent back to us.
Nine images were held back, so that overall fourteen gained marks between 18-20, so keeping up standards and expectations, well done.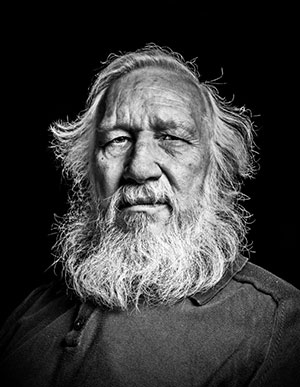 Delight from the floor as Alex Swyer's image "Captain Bird's Eye?" received 20 and was nominated image of the night. The judge commented that it worked well in monochrome, the portrait standing out against the background, a very good image that had been well thought out. What is more the sitter was our own Paul Setford, Father Christmas himself, well done both, a popular win. Liz Barber's "Explosion" gained a 20, a complete contrast, but impressive and beautiful, the judge particularly liked the square format with the picture filling the frame. He pondered was this achieved in camera or post production, but basically said this was not relevant. He saw a very good artistic photo. Kevin Harwood gained a well deserved 20 for his "Pollen feed", a good photo of a bee feeding, the detail was very good with excellent detail of the bee. The out of focus background was commended by the judge.
5 images gained 19s, with Daisy Kane achieving one for each of her images, well done.
"Crocus array" intrigued Malcolm with its lighting on these open flowers, producing lovely colours and he wondered was it natural or introduced? The second image was "Nature's delicate moments" a simple dreamy picture with central focus on the daisy-like flowers and an out of focus soft green background which the judge felt could have been cropped.
In complete contrast Janet Brown's "Dinosaurus rocks" attracted 19, it pleased the judge with its radiating outwards effect, which worked well with the natural structure being used well. Monochrome effectively enhanced the whole. So to another contrast with Derek Grieve's "Female bearded-tit feeding", given the difficulty of seeing and filming these beautiful birds, the judge was delighted with the clarity and sharpness of the bird in its natural setting giving a sense of movement in the surrounding bushes. The tones were good with a sympathetic rendering of the scene. Finally Alex Swyer our hard pressed projectionist gained 19 for his "Bladder Campion", the judge commented that it was well exposed with a lovely sympathetic out of focus natural background, well done Alex for a good evenings work. Then to the no less worthy 6x18s with some familiar names coming to the fore once again and drawing positive comment, congratulations. Derek Grieve with a very competent depiction of a "Red Admiral on a Michaelmas Daisy", Martin Tomes with "Saxophonist" and Kevin Harwood with "Stac Pollaidh" (special interest to your scribe having climbed it in younger fitter days!). Then some new PI names Chris West, with "Azure winged magpie" Sarah Beard, with "Millenium Reflections", Peter Picthall "Italian Farmer" and newcomer Brian Simmons with "Dad's day out" all gaining 18 and getting well deserved praise and comments from the judge, so very well done, carry on competing 20s call.
For those not mentioned in the dispatches, we gained some positive comments and helpful guidance from Malcolm and we look forward to your entries next time.
Malcolm Bull our judge finished by sharing some thoughts about the value and efficacy of internal club competitions, but that is for another time and place.