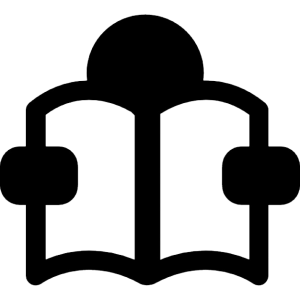 I knew that we were going to see some stunning photographs as I had looked at Richard Peters website before our meeting, but I did not know what a complete treat we were all going to have with his talk.
First of all, we were delighted to welcome so many visitors. This was due in part to Kevin's publicity and Daisy's advising some other clubs (notably many of our friends from Steyning CC who came in force) about Richard's visit. Twenty members of SCC attended (out of twenty eight paid up members so far this season) plus seventeen visitors which gave us a really nice room full of people.
Richard started by spelling out the ingredients he needs to produce an outstanding image, Light; Mood; Drama; Personality and Simplicity.
Of these, we could see that the right light was the most important, demonstrated by the most dramatic images which we were then shown. As the evening drew on we also realised that his personality, together wuth drama and simplicity also played a large part as well.
Throughout the evening we were shown images (which I for one would have been quite happy with) followed by Richard's final treatment of the same subject, which often caused members of the audience to gasp because they were so spectacular.
Sometimes Richard waited hours for the light to change to enable him to get the result he sought. What amazing patience apart from the ability to visualise the final result that he wanted. I, and I suspect that most of the audience, would have taken the first shot and moved on.
What was also very refreshing was Richard showing us the images that he took on the way to getting the final result. Not many photographers show their failures (in their opinion!).
We saw a lot of images taken in the Masai Mara and some later shots from places in the UK.
Richard wanted a certain shot of a Puffin coming in to land showing movement in the wings probably in the Farne Islands. He showed us a sheet of a couple of a hundred of his failures!!, before showing us the final image that he wanted with the dramatic lighting together with movement in the wings.
Silhouettes were another frequent part of Richards portfolio, and images with just parts of birds and other wildlife but which were entirely recognisable.
The second half of the evening was devoted to Richard photographing the wildlife in his back garden. It was an amazing story of firstly his discovering what was present and then the various set-ups and techniques employed to photograph them in the various situations that he wanted. Notably, we saw a great image of the shadow of a fox on a brick wall, which earned Richard the winning entry in the European Wildlife Photographer of the Year - fantastic!
Most of the garden images were of a fox or a badger, but in addition were squirrels, cats and wood pidgeons.
Richard has published a book detailing in greater detail the story of his pictures in his garden which our members can buy at a discounted price.
Another amazing fact that was illustrated to us was how modern cameras can take perfect pictures at extremely high ISOs. He showed us an image of his taken at several thousand ISO which was good enough to be published on the front cover of a magazine.
In future I shall be using higher ISOs and Daisy is determined to photograph the wildlife in her garden using a tripod!
Thank you Richard for a truly amazing evening which was inspiring, humourous and altogether very entertaining indeed.