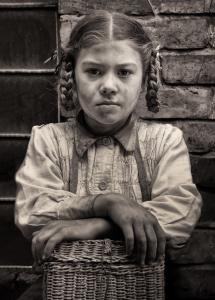 Club chair Janet Brown welcomed back Andrew Mills ARPS who had talked to us in February about "What makes a good picture", so the night would be really interesting, would he live up to his own criteria? Janet explained that we were particularly grateful as Andrew had stepped in due to the unavailability of Walter Benzie through ill health and we wished Walter well.
So this would be an evening of the unknown from a skilled photographer, and judge of some 10 years, who said that he would comment and judge through criteria, but eventually through his own preferences and interests, which we might find challenging, given that all the pictures had been previously judged and deemed to be of high quality in other internal competitions. Certainly throughout the evening we were given some really insightful thoughts into quality, lighting, capture and what really appealed to Andrew's photographic heart, which at times turned previous judging upside down with challenges to photographic wisdom.
The 26 prints were first up and of these 15 were awarded 18-20 points attracting the comment superb a number of times and an appreciation of presentation and quality, so well done to all who entered prints.
First of the four 18s Nigel Cherry's "Spitfires passing at High speed", which Andrew valued for a lovely shot using slight softness to emphasise the movement with an excellent use of light, reflection and shutter speed, well done said the judge. Quite different was Kevin Harwood with "A tiring day" an interesting shot using the angles and shadows well, which works well, could be improved by the subject looking at the camera and Anne Nagle with "The look" a picture that works well, interesting with good lighting, showing a portrait of personal difficulty, very, very good said the judge. Quite different again Norman Kirby with "Abstract Hellebores" of which Andrew said lovely, beautiful, really nice, as he studied it closely to understand the fine lines and elements which worked so well together to produce a very good abstract.
Four prints achieved 19, new member David Sephton with "Sunlight over the channel" remarkably strong, which the judge loved for its strong sharp detail with excellent tones and light throughout, the three sections well held together and highlighted by the storm clouds, I love it said the judge. Next up Chris West with "Night shift", which Andrew thought was a workshop scene, which was well captured with lovely detail and faultless use of colour, so to Martin Tomes with "Ford F-3", excellent use of a wide angled lens to give superb detail of the rust and stainless steel, although a small part of the car it told the whole story in the detail, which the judge really liked and appreciated. The last of the 19s went to Janet Brown with "Spark of inspiration", which Andrew saw as a good still life, which intrigued him and he wanted to know "how it was done". He loved the dark background and perhaps would liked to have seen more detail, but it is sharp and really does what it says in the title. So well done to you all as we move on to those 7 meriting 20.
Daisy Kane's "Shoreham Houseboats" attracted Andrew with its strong composition, full of interest which works well together with wonderful lighting, followed by Martin Tomes with "London Underground", which impressed Andrew with wonderful symmetry and a remarkable depth of field. A photo that could not be faulted, even though he did wonder if it would be enhanced with a figure in the picture. This was immediately followed by Liz Barber with "Pulsatilla" a beautiful flower with fabulous lighting, a great choice of position absolute first class background and presentation, really superb said the judge. Then to Sarah Beard with "Contemplation", fantastic said Andrew, now beginning to run out of superlatives! He really liked the simplicity, the personal message of the lone figure and generally very well presented.
The mood changed again as David Perks with "Red Arrows" was awarded 20 for an excellent panning shot of a much photographed subject, but he congratulated David for a different well taken shot, using the fabulous light and clouds to good effect, referring to the photographer Richard Cooke, an expert in this field. David is a comparatively new member, so very well done.
"Posing Beach Pelican" from Kevin Harwood brought us full circle back to wild life with a fabulous absolutely wonderful picture of this bird with all its detail and a great use of background which works well, which obviously really impressed Andrew. Then last but not least 20 and the best print of the year to Janet Brown with "Poppy", a gorgeous picture of this young northern style girl, excellent lighting with a great catch in the eyes to produce a picture that Andrew wished he had taken himself, congratulations to Janet for a well deserved accolade of praise and hearty claps.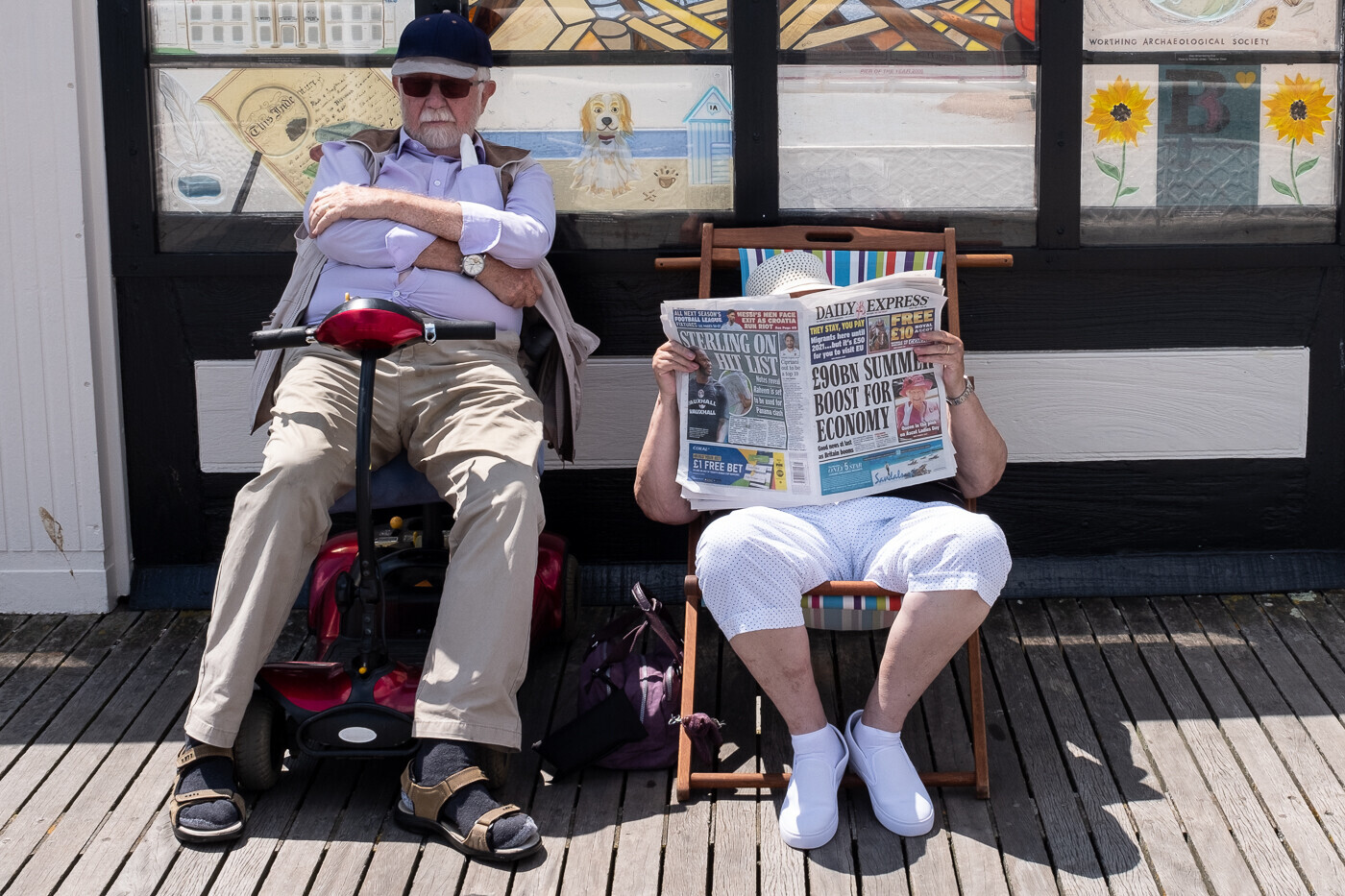 A well deserved refreshment break and time to admire the skills on show, before reconvening for the Projected Image presentations.
Refreshed we returned full of anticipation to learn that Andrew awarded 13 marks in the 18-20 for range in the 26 PIs. 
First off the blocks with 18 was David Seddon with "Loch Eil", a beautiful atmospheric picture, which the judge said was made by the cottages, excellent depth of field and the little clouds gently crossing the picture, it all works well at the right time of the day. Janet Brown with "Evening light on the Alhambra" the judge enjoying the lovely foreground, beautiful recession in the background, all enhanced by the sunset. Nigel Cherry to the fore again with "RAF Typhoon with target in sight", a great shot with the plane large and central, brilliant sky and the whole thing is fabulous said the judge. Daisy Kane with "High Winds" a good all round picture said Andrew with beautiful lighting and near perfect waves. Last of the 5 scoring 18, Anne Nagle with "Breaking the drought", a great idea, which the judge felt could be richer, but was strong and challenging.
Now to the 4 PIs scoring 19, Derek Grieve with "Horse Lady" a lovely portrait with a really good expression and very good lighting with the whole face being shaded from direct light, which works well, the eyes are sharp and the wisp of hair makes it. Then a fun picture from Andy Jones "Fish and Chips! Could have been 2 pictures said the judge, a superb shot, he loved the fact that the subjects had seen the photographer, super well done. Another about turn to "Sunset Abstract" from Liz Barber and Andrew referred back to the print, saying that this picture was one up on that for identifiable waves but still abstract and therefore the more pleasing. The details work well creating a soft balanced picture which is "rather nice". Last but not least 19 for Kevin Harwood's "Swallow-tailed gull preening" a good depth of field and lovely lighting said Andrew, which showed up the feathers well and the bird was doing something, so to be applauded.
Four PIs achieved 20 points so very well done to you all, Daisy Kane with "Mist on the pond" much praised by the judge for the lovely reflections working well with a beautiful composition and lead in to the picture, well observed with just the right colours which all works well together. Next Anne Nagle with "Three frogs" which Andrew surmised had been taken in a workshop so that the background did not give context, fabulous reflections and lighting, which gave an overall splendid narrative. This was followed by David Seddon with "Heron fishing at sunset", the judge asked himself "how do you make a heron interesting" and concluded that David had the answer, well done! The lighting was fabulous a well balanced wonderful shot.
Finally Andy Jones with "Intimacy" an amusing well observed piece of street photography, causing amusement and admiration, the newspaper making this a beautiful well seen picture which Andrew as a fellow street photographer just loved so 20 and projected image of the year was awarded to Andy Jones in his unavoidable absence to a round of loud applause and cheers, very well done Andy.
This was our last competition of the year with an enjoyable evening full of useful tips and ideas and the human aspect of photography making the evening fun informative and a pleasure to be part of, sorry not all could make it, many thanks to Andrew Mills for his generous contribution to the evening.
See you at the AGM on 30th May, remember Janet's encouragement and come to thank and acknowledge the committee's hard work in making our club lively and interesting, it all takes time and energy.