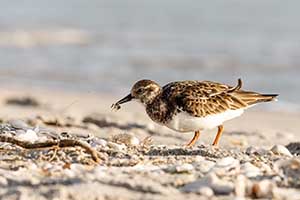 Tonight 5 members of SCC travelled to Henfield for the Regnum Crouch annual PI competition. It is a great pity that more members do not attend these events as one sees dozens of pictures which are generally of high quality, which should help inspire one to do better! It is also nice to support one's club.
Tonight's event was hosted by Henfield Camera Club and the Judge was Mr Chris Palmer who has more awards after his name than anyone I have previously met. He is a very experienced judge who judges some top ranking competitions. He lives in North London, so he had travelled a long way to be with us. He had also been judging at Chichester the previous evening.
The Chairman of Henfield started things off and then the Chairman of the Regnum Crouch, the lovely Cliff Carter welcomed us and reported on a few things concerning the Regnum Crouch organisation.
And so we started with Round One out of Eight with seven images in each round (one from each club taking part) which gives a total of 56 images. Our first offering was David Seddon's 'Noble Beasts' which Chris decided was very unnatural because two male Lions do not lie about one on top of each other. Females do sit together. So he gave it 16, which became quite a common mark. At the end of the round we were First equal with several other clubs.
In Round Two we had Kevin Harwood's 'Stac Pollaidh' which had been visited by the judge and could have been photographed from a different place with a more interesting foreground, which was also awarded 16, and we were then in third place.
Round Three unfortunately was my 'Snarling Wildcat' which would you believe also got 16. The background was grass which of course is green: But that was no good enough, the background had to be another colour! As somebody who photographs wildlife I am not going to change anything's colour! However we still hung on to third place.
At these County competitions previously judges have said that the judging would be tough because the images were the best from each club and had to be separated. Boy, the judging was very harsh with Chris finding some fault with nearly every image, apart from the three 20s that he gave.
In Round Four we had Janet's 'Coming and Goings', the two underground trains travelling in opposite directions. She should have waited for several hours for ONE figure to be in just the right place on the platform, This image sadly only got 15, and we were in Fourth place.
We then broke for tea or coffee and a final chance to purchase raffle tickets. And then the Draw. Paul will be really sick to hear that I won a prize again.
Then onward to Round Five where our entry was a great image of a Turnstone with a morsel in its beak entitled 'Ruddy Turnstone Snacktime'. This time Chris was a bit kinder and awarded 18 our highest mark of the evening. However, the pebbles in the foreground should have been darker.
In Round Six we had David Seddon's 'A misty Morning' which had some wonderful winter trees taken in the early in the morning with a bird flying close to the main tree. This should have been taken from a different viewpoint by which time the bird might have moved?
Anyway it got our second highest mark of 17 and we rose back up to third place.
In Round Seven we got yet another 17 for Alex Swyer's very striking Black and White picture entitled 'Storm Coming'. This kept us in Third place.
In the Final Round we had Anne Nagle's delightful image entitled 'Tulip with Raindrops' which was dismissed with the comment "we see lots of images like this' and it was awarded 15. I bet you would have to go a very long way to see anything as beautiful.
So we ended up third behind Steyning First and Chichester Second. Considering, (as usual!) that both Steyning and Chichester have three times the membership, we are to be congratulated. Those clubs as well as Bognor attract the really keen photographers like Janet and Liz. But we are small and beautifully formed, friendly and everyone knows everyone. Not so in the big clubs, and considering our size we have a much bigger percentage of very good photographers. (Here endeth the lesson).
Now about the other clubs taking part and their images. The images from both the top clubs were to be admired, apart from one very strange picture from Steyning. Chichester got the first 20 with a brilliant picture of a Cheetah taken by Phil Shaw FRPS (and later we also saw an Image of a Tiger from him which was also brilliant). Steyning also have a brilliant photographer called Wendy Ball who got another 20 for her image 'Hair borne'. And Steyning also got a 20 from Michael Ball of three Mountain Hares which was also brilliant. So those three were the only 20s.
We saw some very interesting images and as I said earlier Chris was very tough with his remarks about many images. However he kept us amused with quite a lot of humour.
Four of us left in one car and we all agreed that we had enjoyed Thursday's competition better, probably because there was more good comments and less negativity.