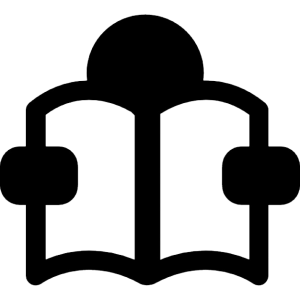 Yesterday afternoon seven members of SCC went to Burgess Hill for the Sussex Federation Print competition.
Ken Scott was in charge and ran the whole event like clockwork. Crawley CC assisted the Federation officials on the day before, and on the day itself, providing the refreshments amongst other jobs. Ken is firstly a very dedicated family man and secondly he is 'Mr Sussex Photography'.
There were three adjudicators (not judges!?); Jon Mitchell from Gosport; Tim Morland ARPS from the Surrey Photographic Association; and Paul Thackery LRPS from the Stour and Avon Photo. Association. They were a very qualified body of men and did a very good job with some humour thrown in to help.
When we arrived (Paul and I - after a good lunch en-route) we were just in time to see all the entries on display in a side room on display boards lent by several clubs. Then into the main hall where there were raffle tickets to buy. The event was well attended considering there were a couple of big sporting events going on this afternoon.
Ken started proceedings by telling us what was happening and when. Each club (Fifteen took part) submitted two lots of six prints and all of them had been given marks out of 20 by all three judges. Each print could have gained a maximum of 60 points.
Each club would be randomly selected and their six prints shown all together on the screen. Then one judge would select two pictures to comment on, (not necessary the two best) and in the second half of the session the same procedure would happen with each club's other six prints?
The judges took it in turn to comment but if either of the other two judges felt that they would like to contribute, they did.
Between the two sessions of comments on the prints, we had the interval for a cuppa and a biscuit and then the draw. I made Paul even sicker by winning another prize.
I obviously could not comment on all the prints but a few did make me sit up. Generally the standard was very high and enjoyable to witness. There was a print of a spider, side view, with translucent legs which was amazing. Then there was a frontal view of a fish with its very large mouth wide open with another fish in its mouth, sideways on! Another fantastic print of a White-tailed Eagle with a fish in its talons just up from catching it. This one got an award later, as did a fantastic shot of a Snowy Owl taken by Micheal Ball of Steyning CC. Finally a print of two Damselflies fighting, in silhouette by early morning light.
Martin's print 'Worms Head Sunset' got a very favourable comment and so did Anne Nagle's 'Juvenile Wagtail'.
Following the last of the presentations of the prints, we came to the awards. Firstly, each of the judges had chosen their favourite print followed by the prints with the highest total marks. Then there were medals of merit awarded and then finally Cups for the first, second and third clubs and also one for most improved club which was awarded to Middleton.
The winning club was Mid Sussex with 608 points; Second was Bognor Regis with 607 (one point behind) and then Steyning came third with 596. We came sixth with 574, which is our highest position ever in this competition I believe, (but there were fewer clubs taking part). Sorry to say we did not get a mention, but we actually did well for our very small club.
After the awards, Ken brought the proceedings to a close.
We then collected the score sheets which revealed that Liz Barber's 'Calming Waters' got 53 out of 60 our best mark. Well done Liz. Janet got 50 for her 'The Sarong Player' and Liz got another 50 for her 'The final Curtsey', and Martin got a further 50 for his 'Sunset' print. They were our stars, further scores can be found on the Sussex Fed website. But well done to everyone who had prints in the competition.
I have criticised this competition in the past (originally there were far too many prints) but I have to say that this afternoon was an absolute pleasure.