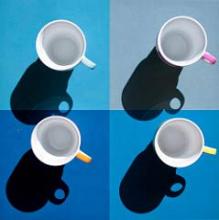 Coffee Club.jpg
Wednesday, 06 October 2021 11:00
Nigel Cherry
Due to the on-going petrol situation Wednesday's coffee morning will be local for most members and will be at Pulborough Garden Centre, on the A283 Stopham Road at 11am
In case anyone does not know where Pulborough Garden Centre is, leave Pulborough on the A283 towards Fittleworth. Pass Pulborough railway station (on your right-hand side) and continue for 0.75 miles. You will see Pulborough Garden Centre on your right-hand side.
There is ample parking space, there being an overflow carpark beyond the carpark near the entrance. Also, Wednesday tends to be a quiet day, so says the manager
There is a good restaurant serving all manner of drinks, cakes and good meals if anyone is really hungry.
Officially, reservations cannot be made but the manager (Shane) knows we are coming and will endeavour to make space for us to stay together. They have a special area for customers with dogs, so he may put us all in that part.
The 'booking' is for Storrington Camera Club. They also have my name.
I will be a little late as I have a business meeting at home until 11am so ask for Shane on arrival in the restaurant if anything is unclear. I have chosen the time as 11am so that I can attend, even though a little late.
If the weather is kind to us, members may like to photograph Stopham Bridge and nearby buildings the other side of the A283. You may also like to photograph inside the garden centre, much of which is covered.