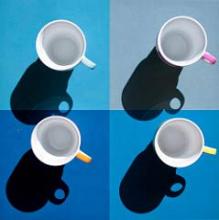 Coffee Club.jpg
Tuesday, 03 September 2019 11:00
Jane Coward
We will meet at The Waterside, Ferry Road, Shoreham. It is adjacent to a Car Park, not free but not expensive and I think you need coins as it doesn't appear to use any of the newfangled methods with cards and mobiles, though I didn't investigate this thoroughly.
This is all next to the Shoreham Pedestrian Footbridge but the other side of the river from the High Street. We should be able to sit outside and dogs are allowed.
Please note a change in time in that the pub doesn't open until 11.00 so 11.00 it is, not 10.30
Here we are next to the Footbridge and also to the Riverside Walk with all the picturesque houseboats etc. Also Widewater Lagoon is only 2/3 minutes away. So plenty of good photographic opportunity.
Waterside,
Ferry Road
Shoreham-by-Sea
BN43 5RA