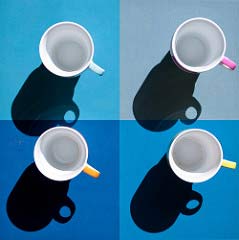 Wednesday, 05 December 2018
Jane Coward
We will meet at Spring Gardens Nursery Farm Shop/Cafe (as recommended by Jean MacWhirter). I suspect most of you already know it, but I have to admit to not really having been aware of it. However I called in there to suss it out and found them very welcoming and have booked a table for 10. I'm sure if by any remote chance there should be more of us than that, it won't be a problem.
The produce in the shop is excellent and if the cafe food is as good as it looked and smelled we're on to a good thing! I bought some quiche to take away for our lunch and it was delicious.
From the Washington Roundabout take the A24 (towards Horsham) and exit it as if you're going to Toovey's, it is signed 'Spring's'.
Follow the road/driveway and just as you get just about to Toovey's turn sharp left, it is signposted 'Farm Shop', and all will be revealed.
https://springgardensnursery.uk
Spring Gardens Nursery, Washington, Pulborough, West Sussex RH20 3BS
07715 327011